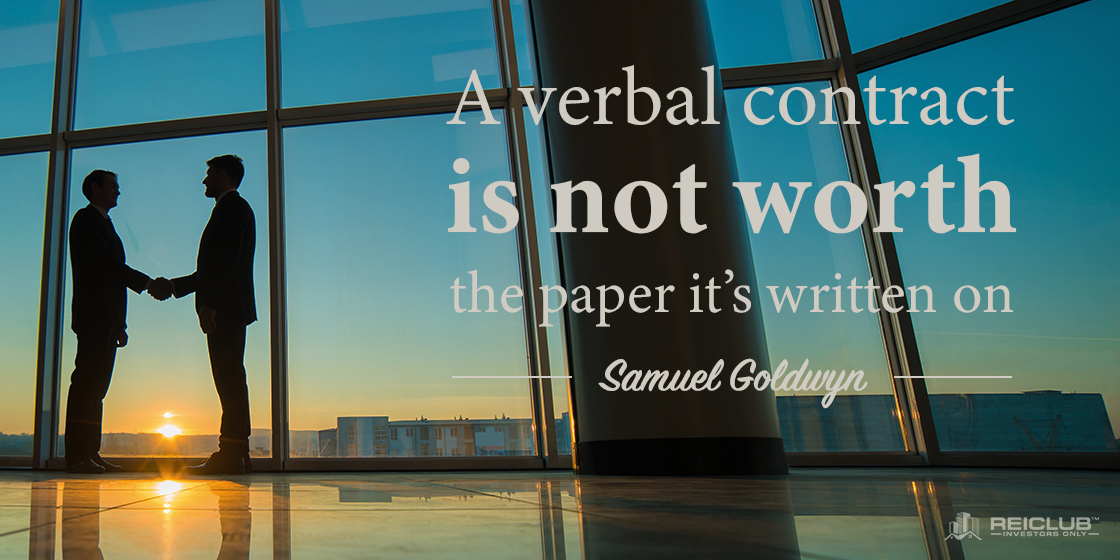 Everything in real estate starts with a negotiation. Your opening offer is your first impression, lowball the seller and you may never hear back from them. When it comes to making your initial offer, there are two schools of thought for the opening bid.
The first school calculates an offer amount based on the condition of the property, the local market, and other factors. This strategy starts negotiating the price down right from the start. If the offer is accepted you've already got the price down and are off to a good start. But the early negotiation can cost you deals in hot markets. If properties in your market are receiving multiple bids in their first few days on market, a bid under asking price can put you at the bottom of the pile.
The second strategy starts with an offer at the asking price. Once the offer is accepted and the property is under contract, a home inspection is ordered. Using the inspection report, you estimate the rehab cost and factor that into a new price that you send to the seller. Be sure to call-out specific items in the inspection report as justification for your reduced price offer. This has the risk of spending money on a home inspection on a deal that you may have to walk away from.
Both strategies have their pros and cons, and each definitely fits better in a certain market or situation. A seller with a property that has been listed for 6 months will probably be open to an offer under their list price. But in a market where 10 offers on the 1st day is the norm, you might need to use the second strategy to even get a foot in the door.
With either of these strategies, you'll be relying on a detailed assessment of the property. Grab our free Seller Forms Packet which comes with a Property Evaluation Form so you don't end up buying a money pit.