If you are thinking about jumping in the real estate investment business today, you need to strongly consider the rent to buy strategy as an investor. Today's real estate market is all about building equity. And believe me, you'll build equity fast. Not just me, but other experts are predicting home appreciation will hit at least 15% between now and 2014. A rent to buy strategy makes good sense under these conditions.
The rental market is super hot right now. Rents have been going up during all of 2012 and will continue going up. That's your first profit point with a rent to buy strategy. More than positive cash flow, it's super positive cash flow.
How a Rent to Buy Strategy Will Pay You Big Dividends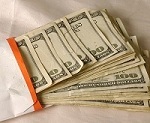 I'd suggest going with a rent to buy strategy that stretches out about three years so that you can maximize your profits from the rent. Next, you collect a nice payday for the option to buy the house. There are at least three significant profit points with today's rent to buy strategy.
People have gone through foreclosure. In addition there is a who other set of people who want to be first time homeowners. These are your prime rent to buy markets. A lot of people out there see the low prices on houses and want to become homeowners right now. What makes the rent to buy strategy particularly attractive to investors is this is one of the few ways people can become homeowners in today's market.
Most first time buyers can't qualify for a loan in today's ultra tight lending environment. People that have been foreclosed on won't even be considered for another mortgage for a few more years because of Fannie Mae and Freddie Mac policies. Both of these make the rent to buy strategy appealing to investors.
But that doesn't mean these people don't have money for a down payment. It just means they can't borrow the balance today. With the rent to buy strategy, you collect that down payment money as the purchase option payment – that is key to the rent to buy strategy.
Another Rent to Buy Payday For You As An Investor
Your other rent to buy bonus is that you will demand a premium price for the house. Buyers want to lock in today's low home prices. With a rent to buy contract you can typically get at least 10% over market value. What could be better than the rent to buy investment strategy in today's market?
You invest when home prices are ultra low. You collect premium rent while the house value appreciates for years to come. You collect a big down payment as the purchase option. You collect another premium with an above market purchase price. The rent to buy strategy is the best investment option for today's real estate market. The Rent to buy strategy delivers multiple paydays for a modest investment. Especially with home prices so low and afforadable right now.