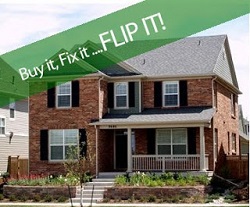 Investment Ready For Sale? – As a real estate investor you make your profit when you buy but you only get to keep the profit when you sell your investment property. Generally, as an investor, you make your money on the front end when you find a house for sale that is 65% to 70% below market value.
When flipping houses, it's important to be able to accurately estimate costs and a schedule to complete the flip. Estimating costs is best done with a detailed checklist that includes everything from the dumpster that the old rip-out materials go in to the cost of the cleaning crew that comes in just before you put up the house for sale. Doing this for your rehab flips helps you lock on a desirable profit range.
Deal Found –> Deal Purchased –> Deal Rehabbed –> Ready To Sell! Now what? I'm a firm believer in using a realtor to list and sell a property but I want you to have all the information you need to make an educated decision when you have a house for sale.
Investment House For Sale – DIY
Before you make the decision to do it yourself, make sure you consider the time cost of money. Typically, an experienced realtor will market and sell your house faster than you can. They have access to a lot of resources that you lack. Mainly the MLS and a network of other realtors with clients actively looking for a house for sale. Here's what is involved when you market your own house for sale:
You need to competitively price the house. If you have access to the MLS, you can do a reasonably decent job of this. It's essential that your price be based on recent completed sales – not listing prices. What you see in the MLS on the internet are the listing prices. The only way you see the final selling price is by having full access to the MLS.
Flat fee listing in the MLS. You can get around the realtor commission issue and still have your house for sale listed in the MLS by obtaining a flat fee listing. The National Association of Realtors reports that it takes on average twice as long to sell a house without a realtor, but a flat fee listing does give you a good chance of improving on this average. A flat fee listing will typically cost you between $100 to $500.
Market your house for sale. Besides the flat fee MLS listing, you need to market your house for sale with a sign at the house, brochures, and online with craigslist and your own dedicated website. Be sure the brochures include key features about the house. The real cost of self-marketing your house is the time commitment you need to put in.
Hold your own open house. Do it the same way a realtor would do it. Put up flyers around the neighborhood and advertise on craigslist. Offer some refreshments and put out brochures for visitors to pick up as they leave
Show the house for sale. You'll need to keep the house in showroom condition and be prepared to show it yourself. You won't have access to a universal lock box the way realtors do. Every time someone wants to see the house, you'll have to be there to let them in.
Negotiate the price and terms of the sale and be sure you're in compliance with all real estate laws such as full disclosure. You're on your own.
Investment House For Sale – Hidden Costs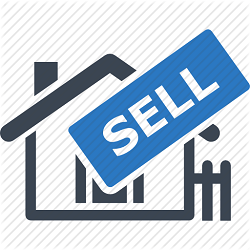 Yes, agents do receive a decent commission for doing everything listed above. However, it goes well beyond that. Realtors want to sell your house fast so that they can collect the commission. They are professionals and will almost certainly sell it faster than you will on your own. That will get your money out of the flip faster so that you can move on to the next deal. Selling fast also saves you all of the holding and hidden costs.
If the house is financed, you'll have to keep paying interest. You'll have to keep paying utilities. Homeowners insurance for vacant homes is expensive but you'll keep paying it until the house is sold. You'll also continue paying property taxes. If you have to winterize a vacant house, that will cost you a few bucks as well. When you have a house for sale, it often makes sense from both a time and financial cost point of view to list with a realtor so that you can quickly move onto the next flip.
I make the most current real estate investing information available to investors on REIClub.com. This time, it's about making a profit when you decide to DIY put up an investment house for sale.
Besides reading this article about selling your own investment property for a profit when you decide to put up a rehab or flip house for sale, you may want to check out my short quick video on What's The Best Way To Sell A Sub 2?