A Ten Part Series on Mistakes Real Estate Investors Make and How to Avoid Them Part 6 & 7 of 10.
Big Investing Mistake Number Six: Buying Clean Houses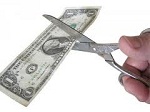 Best Investing WiselyOne of the big mistakes investors make is buying an investment property based on how nice and clean it looks. Often times the best investment properties exist because the average person lacks the vision to realize the properties potential. However challenging it can be to see the dollhouse within the doghouse this is where the profit exists for real estate investors, and the best ones develop the ability to see what everyone else can not visualize. Investors make money from 'use-change', which means acquiring a distressed uninhabitable asset and changing its use to that of a livable and performing asset. Some of the best investors understand that the more a property deters potential buyers, the better the price will become. A great understanding of what deterrents are easily fixable and what ones to truly avoid is something that can only come with experience. Generally if you have two properties; one has carpet stained with foul smelling substances, filthy mud streaked walls, and kitchen counter-tops covered in burn marks and rotten food. Over all, this is a scene discussing enough to prevent most buyers from stepping foot inside. And another property with just two stains on the carpet, minor wear and tear throughout the interior walls, and some minor nicks on the counter-tops. The cleaner of the two properties will sell for much more, maybe even to an owner occupant that will pay a lot more than an investor. And when we start to work up the remodeling costs of both properties we find they will roughly cost the same. You will remove and replace both carpets and kitchen counter-tops, and fully paint both interiors. In the end you have the same dollhouse; you just receive a lot more profit from one of them.Every investment strategy ends at an ROI (return on investment). If you can make more spending the big money to fix foundation damage that scares everyone else than you spend the extra money to return the greater ROI. Don't be afraid or turned off by the ugly, smelly, and dirty houses that are offered at the best prices. This is often where abundant opportunity will lie. Most times you will make more money from the properties that people generally do not want than the ones that everyone wants.
Big Investing Mistake Number Seven: Not Taking the Call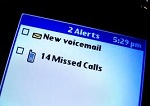 Investing LeadsOne of the eventual goals of an active real estate investor is to develop a large enough reputation so that one day instead of spending massive amounts of time searching for great deals, they will come to him. Whether an investor's reputation is big or small, taking the calls when they come in is crucial. On the other end of the call could be a motivated seller that heard of the investor through word of mouth. If the call is missed, the next call could be to another potential buyer, or it could be a bank agent or an acquisition company you've dealt with in the past that wants to offer you an exclusive shot at a property that just fell out of contract. Either way, there are tons of calls where time is truly of the essence. Some opportunities are available in very short windows and if you can't react with speed and decisiveness than you run the risk of passing along profit to your competition.
Part 5 will conclude this series on "Ten Investing Mistakes Real Estate Investors Make" and cover "Greed, Trust & Winning".