How To Find Cash Buyers With Propstream
Becoming a successful real estate investor or wholesaler isn't easy, but there are a number of tools you can take advantage of that will make you more efficient and effective at work. Propstream is a great example, as the application and the data it provides can give investors a serious leg up on the competition. One of the most important things any investor needs is a well-curated list of cash buyers. However, finding the information you need to compile this list manually can be time-consuming, expensive, and complicated. Keep reading for a step-by-step guide to the process of using Propstream to identify the right cash buyers for the contracts you have available.
Propstream and Lead Generation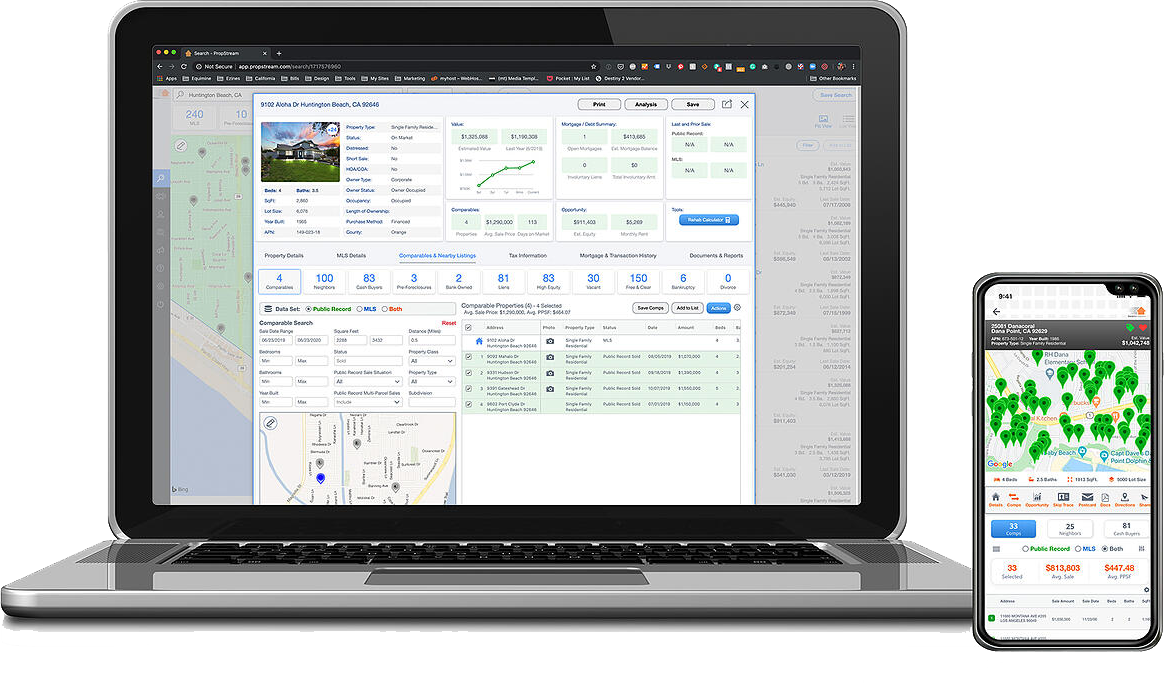 Propstream is a two-part system, which enables lead generation. You can search nationwide and find county records, multiple listing service (MLS) records, bankruptcy records, and more. You'll primarily focus on distress-motivated lists, which are the most reliable places to look for likely sellers. You'll want to create two lists, a list that focuses on properties that are likely to be sold at a discount price in the near future, and one for potential cash buyers to purchase the properties you buy. You can go into any market as a real estate investor, even one you haven't worked in before, and find all of the information you need by using Propstream, which generates as many as 10,000 leads per month.
Propstream also provides over 150 different filters you can use to craft your motivated sellers and buyers lists. You can filter your cash buyers by location, timeframe, number of properties, type of properties, and more. From there, you can export your data, and take advantage of the application's other features, like skip-tracing. Skip tracing involves gathering contact information, like a landline, cellphone, or email address. The app also offers direct marketing so you can send postcards, a ringless voicemail, or an email to the names on your list.
The second part of Propstream involves analyzing a specific property. When you find someone interested in selling, you can input the address and you'll discover all of the information available about the history of the property and run comps on individual properties. That means you can use public records and MLS records, as an agent would, to help you find, contact, and make deals with the buyers and sellers on the lists you've created. The more data you have, the better, especially in a real estate market that's been described as the wild west.
Using Propstream To Find Cash Buyers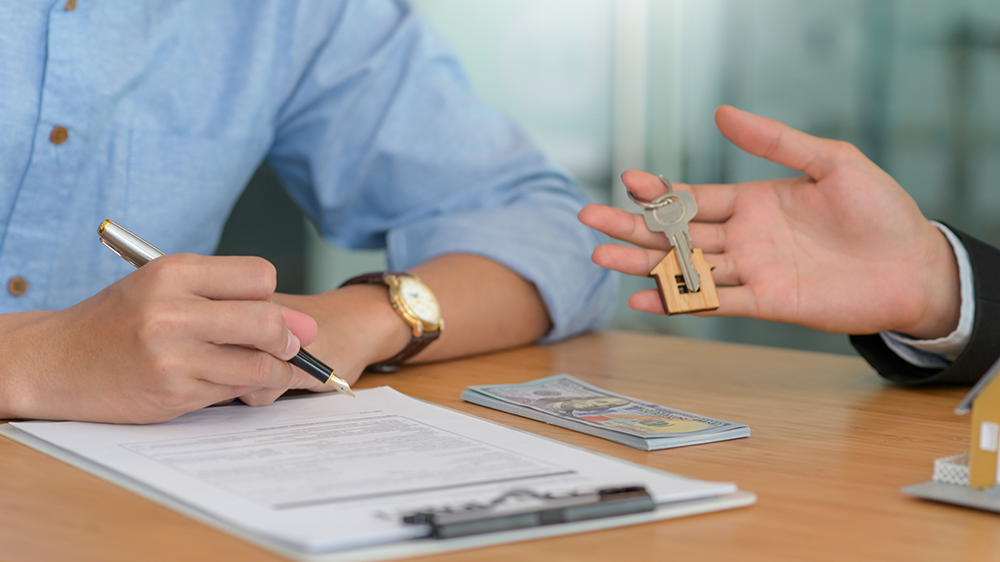 One of the major benefits of Propstream is its ability to help you analyze any market in the country, even ones you haven't had the opportunity to invest in yet. All you need to do is put in the name of the market you want to search, and results will pop up instantly. Once you have those records displayed, you can isolate them based on what you're looking for. If you're attempting to make a cash buyer list, you would select "cash buyers." These records will be unfiltered and can include recent transactions as well as transactions from decades ago.
If you want to find an active, aggressive cash buyer, you can use filters to find your ideal buyer. Everyone has preferences, but there are some recommended best practices. Removing old records is a good place to start, then you can focus on cash buyers that have been active in the last year or so. That can help you go from seeing hundreds of records to generating a more streamlined list of leads that are more likely to pan out. When it comes to ownership info, you need to think about what type of cash buyer you're looking for. Some investors prefer to work with individual buyers, while others prefer to work with corporations on a real estate transaction.
Propstream also enables you to find the tax address associated with a cash buyer and see how many properties they own. Some experts believe that cash buyers who own more properties may be more motivated, have deeper pockets, and are more likely to purchase new properties in the near future. You should build a good relationship with these kinds of cash buyers, particularly if your goal is to build a career in real estate investing. Make sure the buyers you're targeting are interested in the types of properties you're selling too. If a buyer has a history of buying residential properties, you can approach them with listings that are similar to those they've been interested in previously. Once you've found the buyers you want to add to your list, you can do so and then export your data.
Skip Tracing Your Lists
When you work with individuals, you can skip trace them in order to make contact through the application. You can find the buyer's information and mailing address, which will enable you to contact them directly. Skip tracing should be your next step after you assemble your list of real estate cash buyers. Propstream can skip trace your list automatically, you just need to select the information that you're interested in, whether that's phone numbers, email addresses, or both. Then you can place your skip trace order for your list. Results are typically delivered in less than 5 minutes. At that point, you can export your skip trace list and begin the process of contacting your buyers, either by using Propstream's marketing tools or by using your own methods.
Propstream and Property Flippers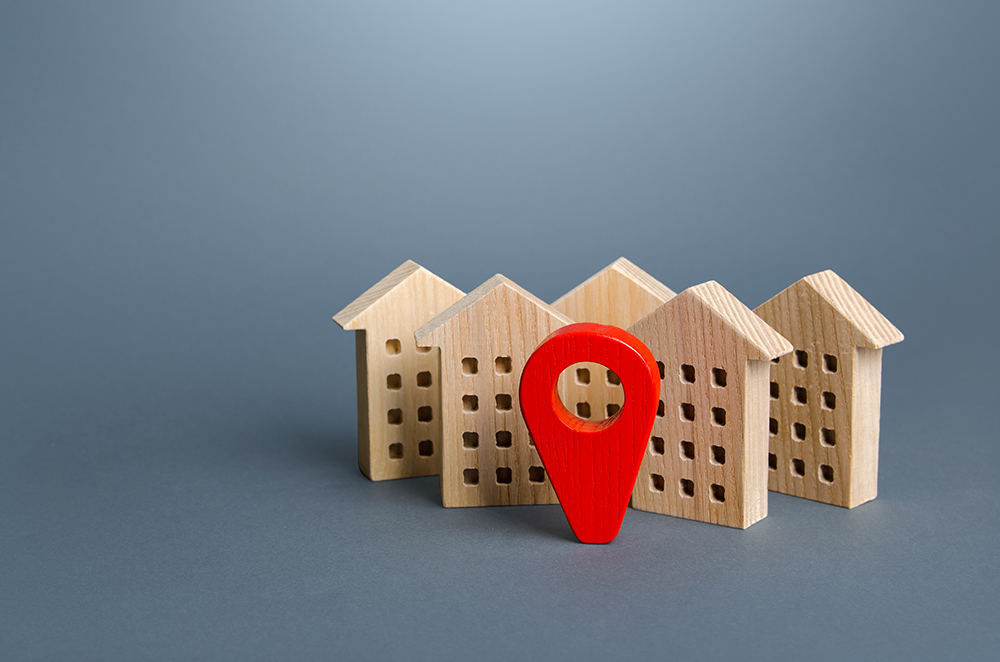 Propstream also offers the ability to sort in a unique way that you won't find on other real estate apps. You can use filters to display the "flippers list" in any given market, which is compromised of individuals who have purchased a property and placed it back on the market within 24 months. Those characteristics cause the app to assume they may be a flipper, and you can generate a list of likely flippers from any market in the country in just a few quick seconds. You should make sure that they flip the type of properties that you have available, like residential or single-family properties.
There are a lot of filters and tools you can use to narrow down your list. You can set parameters for what timeframe of listings you want to view, and you can even sort to find individuals with sales that are pending. The logic behind this is that once that pending sale goes through, the seller may be in the market for another property to flip. Ideally, that new property will be the contract you're looking to sell. You can even use the MLS details to find the agent who represents the property owner. This is crucial, as most agents know more than just one flipper, and they may be able to recommend other prospective buyers as well. Now is an opportune time to pounce if you're hoping to make a profit investing in real estate this year since the market is still hot.
When it comes to finding cash buyer leads, there are few resources that are more valuable to investors than Propstream. Whether you need to find a list of properties in a specific market, create a list of potential buyers, or contact home buyers directly to see if they're interested in the contracts you own, Propstream can help. The application will even enable you to find and contact flippers, who are some of the most reliable cash buyers out there. If you're serious about making a career in real estate investing, you need to take advantage of tools like Propstream.
⏰
 

TIME STAMPS

 

⏰

00:00 – Intro to Burton Alicando with Propstream
01:32 – what is Propstream, lead generation
02:35 – bankruptcies, pre-foreclosures, MLS
03:12 – how to find cash buyers – recent purchases
05:24 – cash buyer types, number of properties owned
07:53 – skip trace individual cash buyers
08:31 – analyze property details and cash buyer details
09:04 – create, save, export marketing list of cash buyers
09:40 – skip trace your cash buyer leads
11:26 – property flippers list by property type, ownership
15:04 – MLS real estate agents that know house flippers
18:10 – Propstream is buffet of data for real estate investors

Burton Alicando is a Senior Product Specialist with Propstream and on this video he does a quick walk-through to show you how to use this powerful software to locate cash buyers and skip trace the list to get their phone numbers and emails.

You can filter your cash buyers by location, timeframe, number of properties, type of properties, and so much more. You have to use data and tech to stay competitive today. Your primary competitors are using this tool or another tool like it.

Take a few minutes to check out this Propstream tutorial demo video on how to find cash buyers.