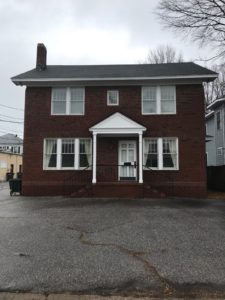 I have been investing for some time now and pretty much have become comfortable with purchasing what I like to call – lipstick projects (no major renovations) – for rehab flips and potential rentals.
My investing strategy is simple: I make extremely low initial offers and make the seller come towards my number in big numbers. I invest not one shred of emotions in any prospective property and I over project on costs to cover contingencies.
My simple investing strategy has done well for me to keep doing profitable deals and building up cash for bigger deals like this one I am about to share with you.
Commercial Office Deal Breakdown
List Price: $95,000
Purchase Price: $54,500
I purchased a 2300 sq.ft. office building (former law office) in Rocky Mount, NC for $54,500.00 that originally listed for $ 95,000.00.
I spotted the for sale sign on a "driving for dollars scouting ride". Went back home and discovered it was on the market 5 months and owned by two heirs (inherited property). Classic "Motivated Seller" situation.
I submitted a CASH offer for $54,500 – that is what sealed the deal. The two heirs that owned it were ready to cash out and it had been on the market for a really long time – so my cash offer and quick close were motivating factors for accepting my severely discounted bid.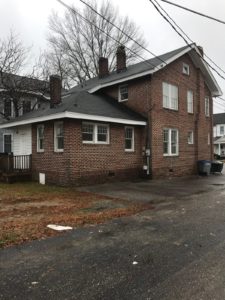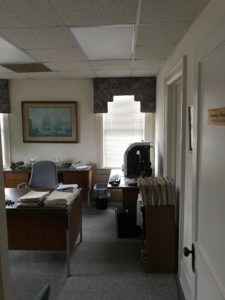 Rocky Mount is in great need of office space and multi-functional buildings for doing business – so my opportunites for Rental or Owner Financing candiates are very high.
By my estimation it needs $1,500.00 rehab costs, maximum. I plan to rent it for $2,000.00 to $ 2,500.00 per month or sell it as an Owner Financed deal for $99,500.00 with 25 % down for ten years at 7 or 8 % interest.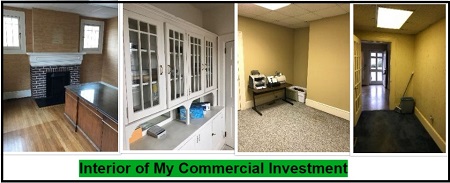 Recently I joined the TREIA real estate club and hope to continue investing successfully in the greater North Carolina area.
Good luck on your investing and may the wind be always at your back.
Gene Myrick
Raleigh, NC