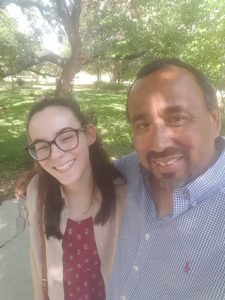 Here is one of my deals I found using online marketing. Just to be upfront with you, real estate investing is not always going to be this easy! I'd love for all of my deals to go this way.
Marketing Strategy To Get Leads & Deals
So I decided to do some online marketing and promote our investor lead generation website. The competition and adword bidding is pretty competitive for online marketing.
I targeted Investing Keywords such as:
we buy houses || sell your house fast
sell my house fast || sell my house quick
we buy houses san antonio || we buy houses san antonio txa
we buy houses texas || we buy houses austin
I buy houses san antonio || sell house fast san antonio
we buy houses for cash || we buy houses fast
Online advertising can easily run up to $100 dollars per click. But fortunately after receiving around a dozen leads and spending over $400 in adwords I received a great lead.
Promising Lead From Marketing
This home was located in Big Country (located near Marbach and 1604 in San Antonio, Texas) and the homeowner wanted to sell fast because he was moving to California. So I did a little research to see how much the homes sold for in that area and came back with around $110K. This was a 3 bedroom 2 bath 1 car garage home.
Setting Up The Meeting With Owner
So as soon as I receive my text message from my lead generation website I called the homeowner to make an appointment to see the house. I called – he answers right away and we set up a time and date for me to see the house. I do a little research and find out that the homes in Big Country, San Antonio Tx go for around $100 per square foot. So this house after repairs would list for around $110K. Yep its a small house.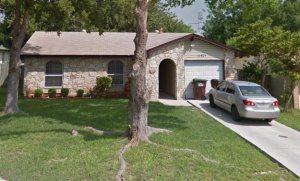 Initial Onsite Inspection
This house has great curb appeal, the lawn was taken care of (nice St. Augustine grass) the exterior had nice paneling and the only thing needed was to repair one side of the privacy fence. Looking inside to assess the Rehab it needed: carpet to be cleaned, walls painted, bathroom and kitchen needed cleaning but all and all it was surprisingly clean.
Making The Offer
For some reason I always like to feel the homeowner out to find out where he or she is at as far as price is concerned. But he just says "make me an offer". Reluctantly I say $52K and he says "that's fine". So I immediately think "my offer was too high" but what the heck it didn't need much work. I rush home to get my sales contract (yes I made the mistake of not having it with me). I fill out the contract he signs it and now its time to get the paperwork to my title company.
Closing The Deal
I was able to close on this home in just over a week because I paid cash for it. Paying cash also helped keep my closing costs down. Closing costs were around $1,500.
Deal Closed
Now it's time to get to work. First thing I did was put a for sale sign in the front yard. I needed to repair the privacy fence because the neighbors grass in the backyard was knee high and had some junk I didn't want to be seen. The cost for repairing one side of the fence was around $350.
I checked the interior and found that the kitchen sink disposal didn't work. So I fixed that. Repaired the baseboard under the kitchen sink. Started thinking about replacing the carpeting or just cleaning it. Called my brother at Baker Restoration and he said he could make it look really nice by just cleaning it. I really just wanted to clean the carpet but I know new carpet is a selling point.
Decided to do some yard work and cut the grass and remove some brush from the back yard. So now it looks decent even to sell and it took about two weeks to get it ready. I did receive a phone call from a lady who was interested in buying while I was still doing the basic rehab. By the way – I forgot to mention – I had written on my for sale sign $96K as the price.
How I Flipped This Single Family
The interested buyer comes by to check out the house. Tells me she has been looking for a house in this neighborhood for some time. She works close by and her son goes to school in the district. I tell her that I still need to clean or replace the carpet and paint. This is when she tells me that she doesn't want me to replace the carpet because she is going to put in carpet that she likes.
Ok, how about the paint, again she says "I'm going to paint it the colors I like". I'm thinking great so my next question is do you have a qualification letter from the bank or mortgage company.
Everything falls into place and she pays what I'm asking – even though she decides to paint the interior and replace carpet herself.
Problem With Closing
The only problem I ran into was the 90 day seasoning. I actually found the buyer after about two weeks but it did take us 90 days because she went thru an FHA loan. But since is was a cash deal there wasn't any payments besides the additional property tax.
Deal Payoff By The Numbers
$96,000 Sold price
– $2,268 Closing costs
$93,732
$52000 Purchase price
+ $1,213 Closing Costs
$53,213
$93,732 – $53,213 = $40,519 PROFIT
So finding the cherry deals can be done but it takes time. It's well worth it.
Rick Baker
San Antonio, TX