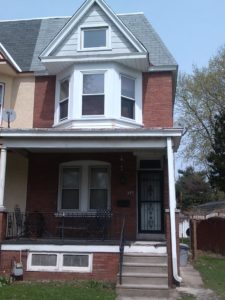 Well I received the lead for this deal through a bandit sign I had put up. After follow-up and meeting with the Seller — I got a contract signed for $27,000 agreed upon purchase price in 4 days and found a buyer to flip it to within 2 weeks.
Sounds great right? …..Nope!
House had liens and it took the bank 2 months to sign off on the deal and paperwork.
I ended up having to use a 3rd party closing agent because the Title company I was using could not get paper work from bank in a timely manner.
Sounds great right now? …..Nope!
When I finally got all of the paperwork needed to close the deal….I took the copies to the Seller and she ended up falling down the stairs the same day. As a result, closing got push back two more weeks.
Everything should be smooth sailing from here…Nope!
Picture this: its the day of closing and as my end buyer is calling me to see if I'm on site at the Escrow company – as I pulled up to the parking lot — I see the Seller step foot on the ground and slip & fall right out of her car.
Now back to hospital two more weeks …
Eventually I find myself dealing with her daughter and son-in-law who proceed to explain that their Mother says she does not remember signing papers to sell her house and that she is not interested in selling the house any more.
By this time…I was ready to just throw my hands up and quit!
But I did not quit…
So after two more weeks of getting the paper work notarized at the hospital, having meetings with the Seller and her kids, along with plenty more problems that I don't have enough space to write about – I ended up going to closing and making $3000 on my first wholesale flip deal.

Thanks REIClub for sharing my story and for the Private Money Interviews course. Hopefully my next deal will go much smoother.
Richard Wedderburn
Norristown, PA