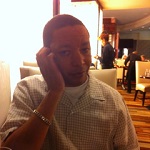 While living in Colorado around 1998, I bought a Carlton Sheets Real Estate Program and it stated to look in your local newspapers and thrifty nickel newspapers to find the best real estate deals.
This is how and where I found my very first investment property. It was listed for sale with several other 4Plex properties owned by one person who was trying to sell all of them in order to buy a bigger commercial property. I was a nervous first time real estate investor and I used my VA loan (I am ex-Military) to buy a 4-plex in Fountain CO.
It was a complete no money down deal. I was able to purchase it for $140K and $140K was the original asking price. At the time of purchase all of the units were rented and I had one family move out and I continued to rent out the other 3 units for $450.00 – $500.00 per month and lived in one.
I owned the building for 6 years and I had several different tenants. To help with vacancies, I used local apartment rental companies and paid them 1 months rent to assist with renting the apartments. For my own marketing, I placed Ads in the local newspaper and Thrifty Nickel newspaper to attract suitable tenants.
HUGE lesson learned – that I do not want to live in the same property as my tenants ever again. It was very challenging dealing with their daily maintenance problems, missing & late rent money problems, and some of their annoying habits.
So here is how I profited: I bought in 1998 for $140K and sold the 4Plex in 2004 for $170K. I refinanced in 2000 and pulled out $30K to update the exterior siding and overall appearance of the building. In 2004, I relocated to New Jersey due to work and family, and the market was going down so I only broke even when I sold. I realized my full profit by cash flowing every month and refinancing so I could pull out the CASH.
It took about 6 months to sell the property. I never had an exit strategy to begin with and looking back that would have helped. I just wanted to buy real estate and be a landlord.
Presently, I am working on a short sale deal in New Jersey and purchase tax sale certificates so I am still pretty involved in the real estate game.
Orkeem Davis
Englewood, NJ