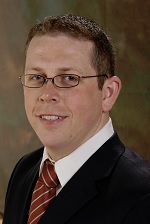 Did I just steal a "House"? That's what I thought after my last real estate deal. My business partner and I have about 20 units, a mix of single family, a four-plex, and a small mixed use commercial building. We manage our own properties and have done so for about 2 1/2 years.
Houses we buy must have an expected monthly cash flow of at least $300/month for rentals or should be expected on profit at least $20,000 on a rehab; giving us some cushion for those little surprises. This past spring, a friend of ours, who owns a similar portfolio, showed us a house he was considering buying. The house was a four bed, two bath twin house in a nice neighborhood. It needed all new flooring, paint, and sheet rock in the basement as there had been water back up in the previous year.
The house had already been treated for potential mold by a professional and just had to be put back together. To hire a contractor would have cost $10-12K or more. Our friend decided he didn't have enough extra cash to take on the project and didn't have time to do some the work himself so he asked us if we were interested in buying it?
We figured we could do the work ourselves for about $6K in materials so we went ahead and bought it. The house had siding and shingles less than 4 years old and included newer stainless appliances,(plus the old appliances which we are using in other units) and is in otherwise near perfect condition. What made the house so appealing was the seller financing. The seller was willing to sell it to us for well below market value. The day we closed, we had about $35K in equity (Purchase Price $90K, Market Value $125-130K).
He was offering contract for deed with the following terms: 0 money down, 5% interest, 30 year amortization. Plus he was willing to carry the loan for all of the 30 years if we so desired. We did our due diligence, found the house to be a solid deal and proceeded with the purchase. A Realtor we knew connected us with a tenant who had gone through a short sale on their home and could not qualify for a new home loan.
Other than his damaged credit, he was a nearly perfect tenant. Since we had to put new flooring and paint in, we invited him to pick paint colors and choose flooring he liked, as long as it was in our budget and we approved it. I can't stress how much the tenant liked that. He has already asked us about a rent to own scenario. The tenant is actually paying us more than we were asking for rent as he came to us with an offer of rent rather than asking us how much we wanted.
Since moving in, he helped up put up a section of new fence, planted a garden, did some minor fixes to the house and always pays rent on time or usually early. Plus he signed a 3 year lease. As far as Single Family Houses go, this appears to be a dream scenario for us. We are cash flowing about $550/month so we should have our initial investment back after one year.
We could not be happier. I occasionally meet with our friend who passed on this deal and I make sure to remind him what a great property it is. He very clearly passed on this deal and has no hard feelings, but I feel like we stole this one out from under his feet. It also appears, from our perspective, that we were basically given a house. Hard to beat!
Marc Bushee
Moorhead, MN