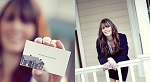 We just bought a house to flip this past September 2012, which was ugly as all hell (always the fun ones). Before we closed on this SFR in Carmichael, Ca. it was disclosed that it had 3 foundation cracks and the listing agent sent me home inspection reports and invoices from cement companies showing the foundation would be $45,000-$50,000 to fix.
Foundation issues – yikes! I think he scared away 3-4 buyers with that information because the house had been in contract a few times prior to us getting it. My Money Partner and I decided to move forward on this deal after inspecting the property ourselves.
I love real estate investing! I work with and partner often with other Investors who have capital and want to fund real estate flip deals. I find the deal, design and manage the rehab project and re-sell the home. Use of reputable and reliable contractors for most of the work is one of my keys to success in flipping properties.
Purchase Details: Purchased for $215K, Estimated Rehab around $40K and $320-325K ARV.
House Details: SFH 3/2 1900 sq ft. Sits on 1/4 acre with a beautiful built in stone fireplace/smoker, stainless steel grill, and place for a fridge outdoors.
Bonus Details: There is an existing 1 car detached garage that we ideally want to turn into a studio and we are planning on building a brand new 2 car garage on the other side of the house.
We lucked up and ended up fixing all three foundation cracks for $5,000. Talk about a discount! Oh and on top of the foundation problem, the floors are uneven throughout areas the previous owners added on so we have to fix that mess too.
The house looks like a Mexican Cantina on the exterior and is in need of a major overhaul. We hired a contractor to complete and oversee this rehab flip deal. House interior is currently undergoing renovations with some major changes to the floor plan. Exterior is getting a face lift too – we are restuccoing the whole house and it will be beautifully unrecognizable when we are done with it.
Next "Key" to my investing success is working with other investors who have funds/capital to invest in real estate deals. I spend quite a bit of time networking for money partners and private investors who simply wish to match my upbeat Attitude & Brains with their Cash. I call it my A-B-C marketing plan.
No problems with rehab….yet :). Everything is coming along and we should be listing in approx 30 days depending on how long the permits take for the garage addition. The good old city loves to hold us up.
If things go well at closing we could profit as much as $70K. Let's hope it sells quickly!
Sarah Bixby
Sacramento, CA