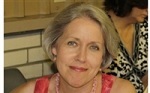 As investors we often times cross path with homeowners that need our help a little more than others. We came across a deal in 2011 in Sugar Land, TX in an upscale neighborhood where the homeowner was suffering from a debilitating disease, and was not able to prepare her house for selling with a realtor.
Since she lived there for 20 years, she owed $38K. A perfect investing opportunity had landed in my lap but I was not overly concerned with real estate profits but more so the welfare of this older female distressed homeowner.
Her family did not help her much, and with her being sick I took it upon myself to sorted through her belongings and help her prepare to move. With her advice, I donated many items, sold others at a garage sale and through advertisements on Craigslist. My husband and I helped her downsize, and then located an appropriate place for her to live, so that she could have her 2 cats with her.
Our home repair company then rehabbed her property. We set up a wrap around mortgage with the help of an attorney, so that the loan stayed in her name, and I did not have to put any more money into it other than the rehab costs of $12K and pay the normal closing cost fees.
After listing it with a realtor for $200K, we had a contract in 4 days for a final sales price of $196,000. We structured the wrap deal where it kept the mortgage in her name, and I just paid her mortgage monthly along with 6% interest.
She made a $92K profit allowing her to live comfortably in an assisted living place, and we made a 201% ROI on our first real estate deal since becoming serious investors. Our actually profit was $27,400. The homeowner will be a life-long friend, and she is also a private lender for us.
See pictures below of kitchen, which is where we did the most update. Everywhere else was just paint and carpet to round out a simple rehab before we placed it on the market for sale. The most time-consuming part of this real estate deal was disposing of her belongings – 20 years worth.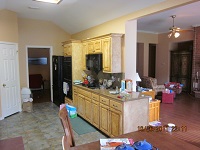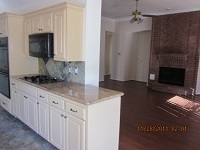 Geri Zamora
Stafford, TX