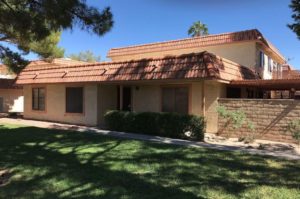 First of all I have to tell you that flipping houses or wholesaling houses is perfect for getting into real estate investing part-time! I tried rehabbing my last 3 deals and allthough I made decent money it was not worth the headaches and time it took. So I thought I would try my hand at flipping real estate deals. It took a little longer to find the right deal but as a busy Dad that works full time and an assitant coach for our town's youth football leaugue – it was all I really had time for.
I ran acorss this gem in a decent established neighborhood of homes that were built in the 80″s. This one was relisted as a For Sale by Owner with a price reduction. I used Zillow and Trulia alot for researching property and neighborhoods. I thought there must be a story to this property and perhaps this smells of a motivated seller situation.
So I decided to drive by there. It was late the first time so I decided just to leave my card on the owner's car winshield hoping he would call. After two days passing, I decided to go by there on a Thursday early evening before practice and caught the owner cleaning out the garage.
After introducing myself – I told him I was interested in the property – would he mind giving me a tour. When I got in I was shocked! It was dingy, dated and smelly. I asked him if I could take pictures to share with my wife. I did not want to go crazy with showing my excitement – so I faked dissappointment. Here a a few of the interior pics I took: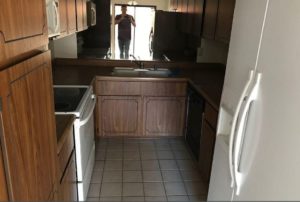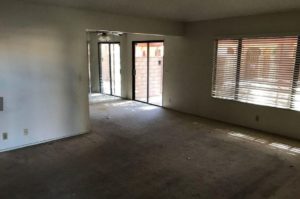 As I was walking out he asked me what do I think and if I had a big family? I said sir "I am going to be frank with you. This property needs more work and money then I have". His response was – "my wife died a few months back and I don't have the money either. I am trying to sell it for my self since the agents want me to do a bunch of stuff to get it ready and when we listed it before it did not do well." I told him let me talk to my wife and if he will give me his number I call him in the next few days.
After practice that night I sent a few emails to my buddies in my local real estate club and to the two contractors I used before for my rehab deals. I told them I had a potential deal of a 3/2 1200 sq ft that had a ARV $145K a selling price of $107,000 and about $10-15K in estimated repairs. By that Saturday afternoon I had two potential offers for $100K.
I called the Owner back and told him that my wife and I could not buy the house totally outright from him and asked he he owed any money on the house. He said no – that is why he needs to get as much for it as he could because he was going to use the money to semi-retire and move to live closer to his kids in Arizona.
Silence on the line…..then I said – "Would you take $90,000 for it?"
Silence on the line….then he said – "I can't go less then $95,000 and how would you be paying for it?"
I told him I will get back to him by Monday with a definite green light and details.
So I called back up Robbie and Tammy who said they would be interested for $100K. They both agreed to meet me at the property on Monday for 4pm. Well only Tammy showed up. After a full walk through and peek up at the roof she agreed to the $100K. She was aware I was going to make $5,000 and worked it out so I would get paid at closing.
2 weeks later I had the funds wired into my account!
A full month later Tammy had finshed the rehab with about $19,000 is repairs and upgrades and had the property listed at $159,000, She shared in our club meeting that she got an offer for $152,000 and expected to close before the year is out.
After I deducted $1000 in potential captial gains – I have $4000 to make for a very Merry Christmas.
Keep Calm & Flip Real Estate!
Bob Westwood
North Las Vegas, NV