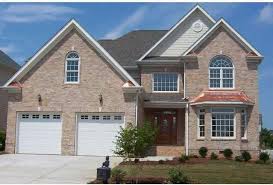 I usually do rental single family homes as my real estate investment choice. Being a Landlord works for me and I love the cash flow. But last year I ran across a single family home that was on the market for 7 months, needed repairing, and was priced well over $65,000 below market value of similar homes.
So I thought I would try my hand at rehabbing and doing my first Rehab Flip real estate investment deal. The property was located in Raleigh, NC. It was a single family detached home that had 3 bedrooms, 2.5 bathrooms, 2250sf house that was built in 2003.
So BEFORE I decided to make an offer I sat down with my realtor, contractor and got a quote from my title agent and created this offer worksheet:
List Price: $110,000
Purchase Price: $95,000
Settlement Fees: $2,500 (title policy, closing, insurance, loan fees) 
Estimated Repairs: $10,000
Resale Price: $165,000
Estimated Profit: $49,514 minus holding costs and selling costs (estimating about $15K)
The scope of the estimated repairs entailed cleaning up and painting the exterior, updating all the fixtures in the house, fresh paint, new flooring and a new fridge. I thought I could handle that!
So I made an offer for $95,000 and they countered for $100K. I really wanted this deal so I accepted it also because I had my contractor walk it prior to making the offer so I was confident that this deal would work.
Until the inspection happened…..
The inspector informed me that one of the pipes leading into the house had a leak or was busted and was causing a potential issue soon for the foundation. Yikes!
I went back to my realtor to see how I could get out of the deal. She told me hold one. Get a guy to go out there and check it. We can use that to get out of the deal or counter using one of those addendum clauses she included.
I then had to pay a guy $250 to come out and check the foundation. He told me everything checked out and then I called the plumber guy who basically told me that at one time they had a sprinkler system that was no longer operable. He quoted me $850 to fix it.
So my realtor went back and asked for basically a $1000 credit at closing or I could walk. The owners really wanted to be done with this sale so they could move down to Florida – so they signed off.
I obtained 100% financing using my VA loan program to close the deal. I just needed to come up with the closing cost and 1% down to bring to the title company.
Rehabbing the property was quite easy. Here is the breakdown of where I spent my money
Rehab Paint/Fixtures/Appliance: $5,500
AC Repair: $540
Plumbing: $900
Lawn Care: $50
Tile Labor/Materials: $3,070
Carpet: $1,850 (replaced all carpet)
Make Ready: $250
Total: $12,160
As soon as I started the rehab I had the agent put the house back on the market 14 days later when I was more than 50% complete with the work. I listed the hosue for $175,000 and it was on the market for about almost 6 weeks when I got an offer that I accepted. They had their own financing issues but in the end it all worked out. I ended up having to pay holding costs for about 3 months while all issues were worked out.
Rehab Profit Breakdown
Purchase Price $95,000
Purchase Closing Cost $2750
Rehab $12,160
Holding + Closing Costs $14,200
List Price $175,000
Sold For $171,000
Profit $46,890
The check amount was really clost to what I collected in rent on a 4plex in (1) year. I was blown away by what I achieved in 4 months and it was very easy to work with my contractor since we have a relationship with him working on my rental make-ready projects.
That was my first rehab flip deal I ever completed. Since then I've down 2 more deals but the profit was not as exciting as my first. You will always remember you first flip deal. Anyway Investors – best of luck finding great real estate investment deals in your area.
Cary Bainbridge
Raleigh, NC