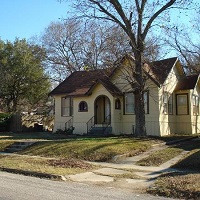 I can remember Aaron father's telling me, "When Aaron and Matt move out please give me the deposit back. It's my money. I trying to help my son get into a decent place." Aaron and Matt were great tenants. They were kind to the other tenants of the duplex, compromised with the parking situation, and always paid rent each month.
I told the two gentlemen, "If Matt pays me his half of the rent today would you need a place to stay Aaron?" Aaron told me he had a place to go and only needed a couple days' notice to move out. We all decided to let Aaron stay in the unit till the 15th of the month, Matt pays half of the month's rent or his portion, Aaron and I came up with a showing schedule that allowed us to show the home three times a week, and when Aaron moved out his dad would get his money back which was the deposit.
The plan worked great! Aaron allowed us to show the property as planned. The house was always clean and showed well, and we had it rented the third showing to two wonderful elderly ladies who were going to be roommates. I told the ladies Aaron has until the middle of the month and he will be out on the 15th.



They agreed gave us the security deposit and the prorated rent for the month which was half, but more than the half that Matt had paid earlier. The deal had us receive the full amount of rent for the month, receive a deposit that was more than the original deposit, paid Aaron's dad his deposit back, and raised the rent $50 a month.
Aaron moved out on the 13th and was so thankful for what we did for him, Matt, and his dad. Matt and Aaron are great tenants and even better people. After Aaron left we had to replace some smoke detectors, repair some spots in the flooring, and change locks. The whole make ready took about an hour. The unit was really given back to us in great condition.
The new tenants walked in and really liked the place. They obtained a new chance at life. They were two elderly women that were tired of living with their children and grandchildren and just wanted a place of their own, and now they have their own place to call home.



I introduced them to their new neighbors and everyone is happy. Aaron and Matt got to move on with their lives without worrying about a ding on their credit and rental histories, Aaron's dad got his retirement money back, the new tenants got their own place, their duplex neighbors have great people next door, and we got new tenants that really love their new place.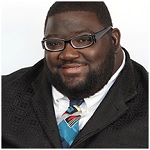 I am a real estate investor in the San Antonio, Texas area that has been investing since 2002.  I have experience in several areas of real estate including rehabbing, marketing, pre-foreclosures, and short sales. However, I enjoy specializing in rental properties and effective management.
Real Estate is a people's business, and that is really the case when it comes to Landlording. Sometimes the right thing to do is bending your own rules to accomplish a bigger goal that helps all parties involved. I could have kept the deposit it was mine legally, but if I did I don't believe this would have ended this way and me writing this inspirational article. I guess Landlords do have hearts. The Holidays are coming lol!
As always thanks for reading and successful investing!
Jarnell Porter
San Antonio, Texas